Charger Samsung Galaxy Note 3
Description
Genuine Samsung product
The Samsung Note 3 EU Travel Adaptor is an official Samsung product made from the highest quality materials and to the strictest standards. This is ideal as a spare or replacement for your existing Note 3 charger.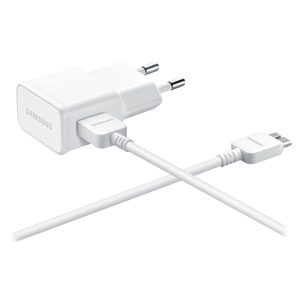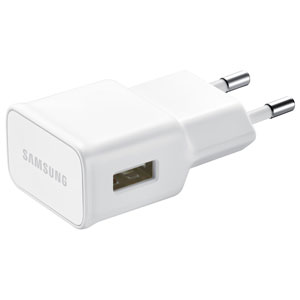 High 2 amp output
This charger has a high 2 amp output so it will charge your Note 3 phone as quickly as possible.
Compact design allows you to take it on your travels
The charger itself is very compact which makes it highly portable. Ideal for taking with you on holidays or short trips.
Includes a USB 3.0 21 Pin Cable
The travel adapter includes a removable USB 3.0 cable so you can also sync your Note 3 over USB 3.0